Music Production, Arrangement/Editing, Mixing
Producer/Engineer Gary Tharp has worked with artists ranging from Damien Rice to The Calling. Credits include projects for Sony Music, BMG, Elektra, RCA, and Warner UK. He can be reached at g.sharp@earthlink.net and 818-599-6585.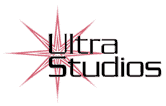 Music Production, Arrangement/Editing, Mixing
Chris is a hot, young producer, writer, and DJ.  He is also the drummer for the renowned band, Berlin (featuring Terri Nunn). Chris runs Ultra Studios in Ventura County, California, from where he produces and re-mixes a wide variety of music.  His talents are responsible for the music on Forever Your Angel (from Evolution) and the title track on Boy Diva - and are also the force behind the overall production of the Evolution album.  You can check out Chris on Berlinpage.com, and can e-mail him at: christopherolivas@yahoo.com

Music Production, Arrangement
George has guided the production process of the majority of the tracks on Evolution, Boy Diva, and Icarus – as well as Alan's country debut, The Sun Will Rise.  An experienced professional in the music industry, George runs Hereafter Studios in Glendale, California.  You can contact George at (818) 548-7162.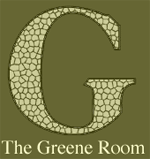 Music Production, Arrangement/Editing, Mixing
Marc can be contacted via the following website:  www.greeneroom.com
Music Production, Arrangement
Born and raised in Santa Monica, CA, Ben is a composer for film, TV, and new-media.  He has a certificate in film scoring from UCLA, where he studied under Emmy-winning composer Gerald Fried, Grammy- nominated composer Tom Sharpe, and other industry veterans.  He has written for the films "For One's Country" and "Primal Instinct" as well as for commercials and musical theater.  In 1993, he wrote music for "Lady Make Believe," a children's story tape series by famed voice-over artist June Foray.  He has also composed music with cartoonist Dave Shelton for such events as the Special Olympics Opening Ceremonies at the annual Los Angeles event as well as the televised world event in 1999.  You can find out more about Ben at www.HammerEntertainment.com.